RANI BIRIANI HOUSE & UNIQUE HALAL FOOD
Home | Hachioji Store | Kamimizo Store | Yamato Store | Katakura Store
2020年7月28日open!
バングラデシュの料理と輸入食品を扱ってます。
JR片倉駅降りてすぐです♡
SHOP DATA
Street address
Tokyo, Hachioji shi, Katakura cho 718.
phone number
042-683-3111
business hours
11: 00-20: 00    通常は11:00~23:00
(Last order for meals is until 19:30)
Regular holiday
Open all year round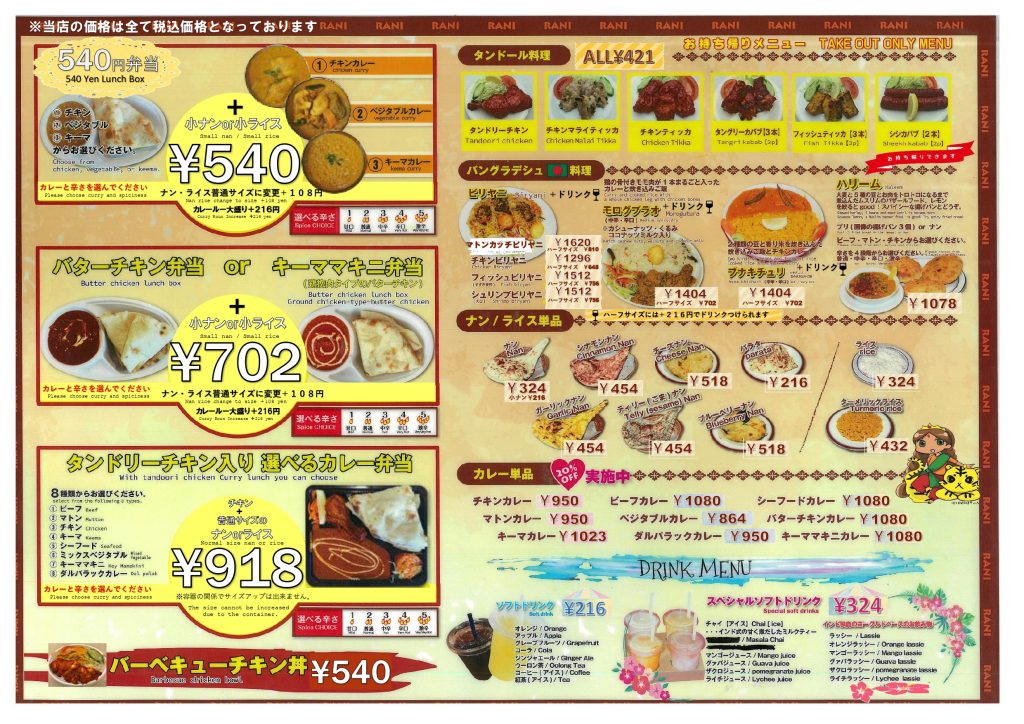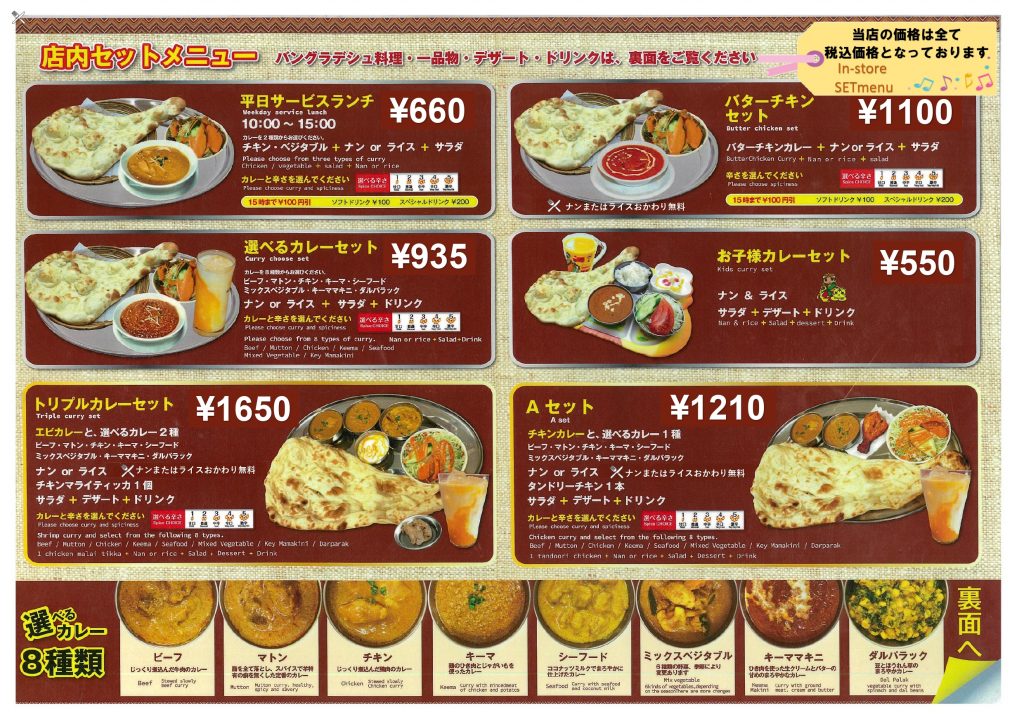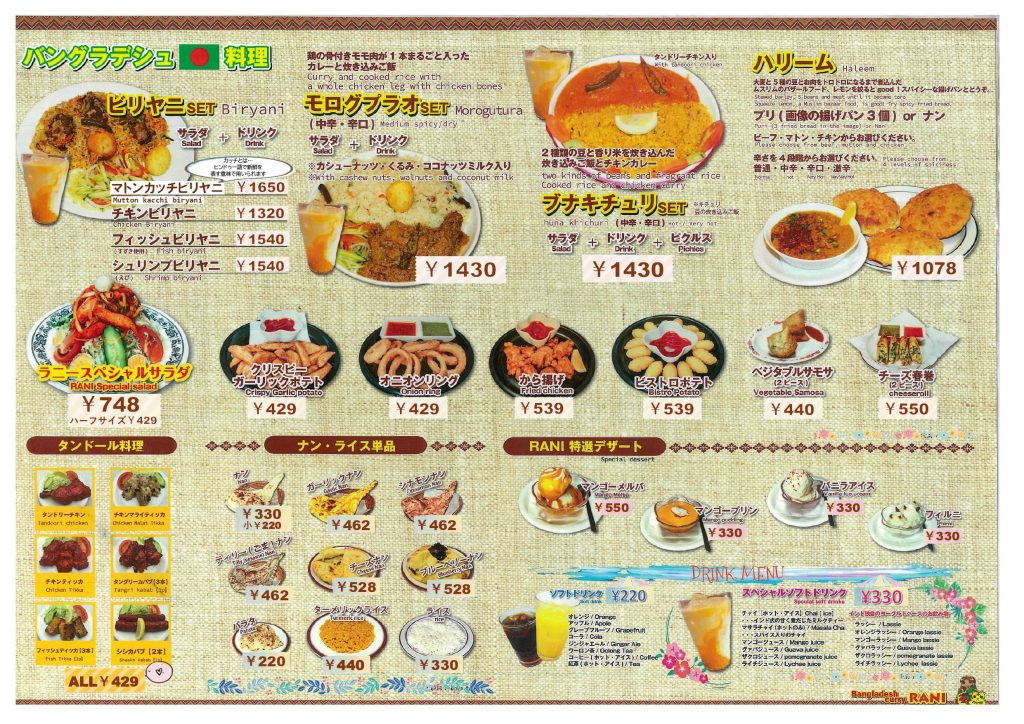 Our new branch has inaugurated from July 28th 2020. You can enjoy delicious cuisine along with the 50% discount coupon from the second visit.
Its just inside the Katakura Station. Very convenient for our valued customers. We have the pleasure to serve you with Japanese as we as multinational hospitalities.
Halal is an Arabic word meaning lawful or permitted. In reference to food, it is the dietary standard, as prescribed in the Qur'an (the Muslim scripture). These terms are commonly used in relation to food products, meat products, cosmetics, personal care products, pharmaceuticals, food ingredients, and food contact materials.
In general, every food is considered halal in Islam unless it is especially prohibited by the Qur'an or the Hadith.
We are cordially inviting you to visit us and enjoy our cuisine, groceries from Halal Food section .